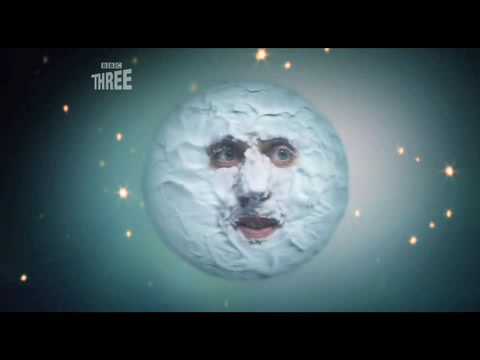 seriál: The Mighty Boosh (Season 2 & 3)
vplyv: presvedčenie, že Mesiac je naozaj personifikovaný a že je to úplný blbec :)
dôsledok: neúnavné pozorovanie Mesiaca pred, počas a po splne, pretože verím, že raz sa to stane, raz sa otočí okolo vlastnej osi a prehovorí ku mne...
(Prečo Mesiac v splne? Pretože, podľa jeho vlastných slov: When you are the moon, the best form you can be is a full moon. And then the half moon... he's all right. But the full moon is the famous moon. And then three-quarters, eh, no one gives a shit about him. When does he come, two days in, to the calendar month? He's useless. Full moon. The moon. The main moon.)
pocit: ľahké šialenstvo, ale nič také, čo by si vyžadovalo liečbu

P. S. Najbližší full moon – zajtra, ak nebude zamračené.
Current Mood:

weird

Current Music:

This is not America/David Bowie, Pat Metheny